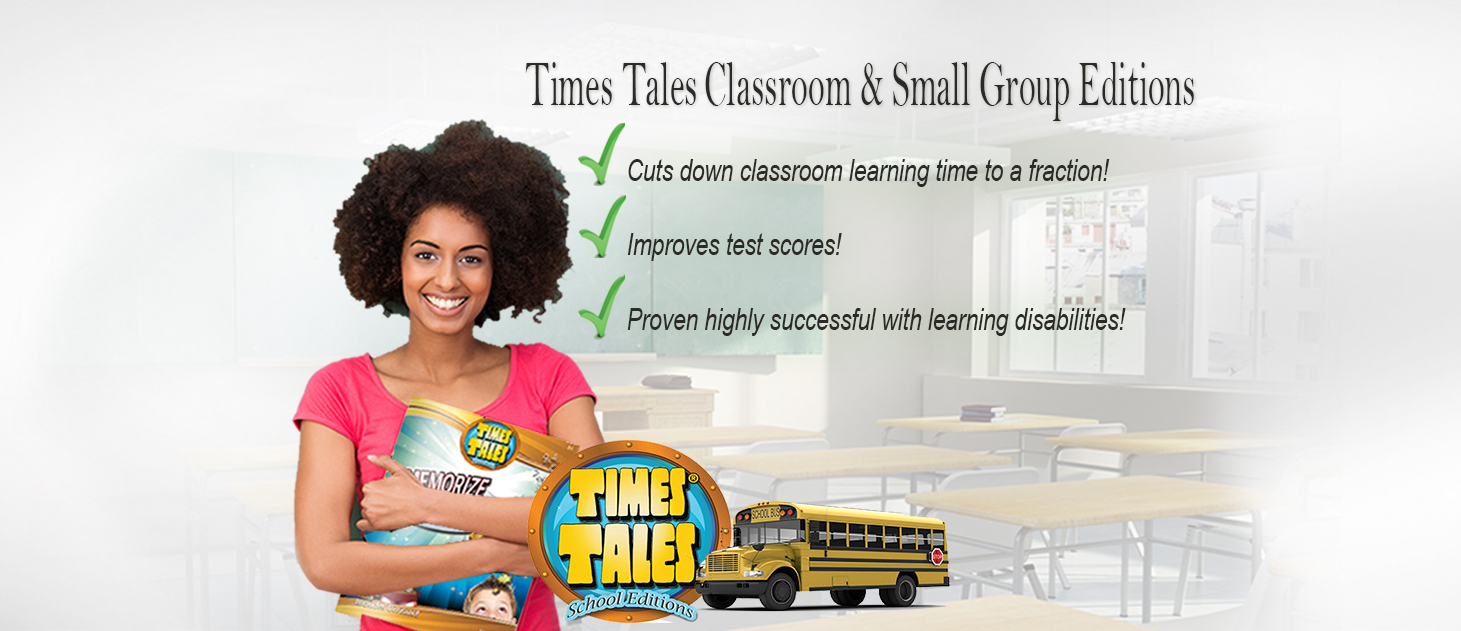 Times Tales® Works Wonders in the Classroom & with Small Groups
Times Tales is a right-brain, visual learning program that works wonders in a classroom or small group setting. Times Tales provides a multisensory approach to memorizing the most difficult multiplication facts and is designed to work for students with all types of learning styles.
Times Tales works in the classroom! Students will…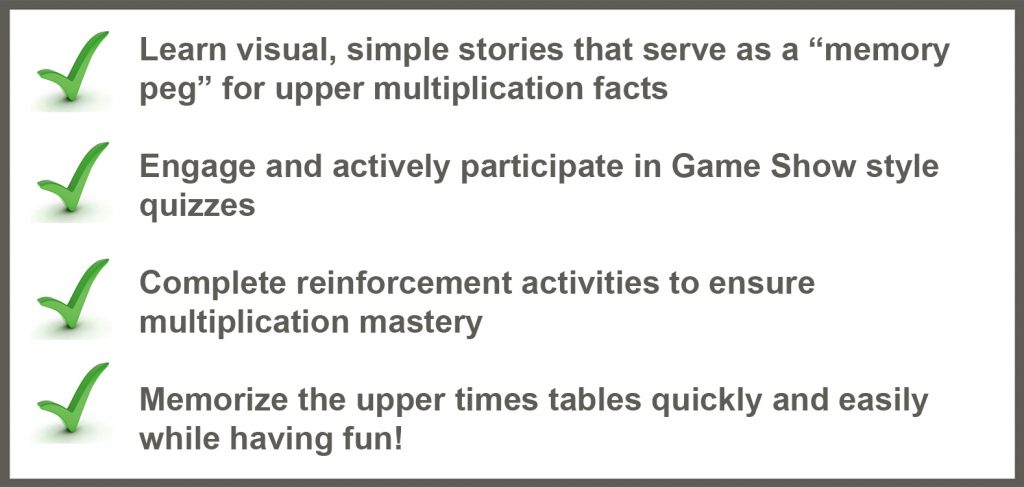 Times Tales® has been successfully used in hundreds of classrooms worldwide. We have literally received hundreds of overwhelmingly positive reviews from grateful parents and teachers. Check out a sample of our testimonials from amazed teachers who used Times Tales® to achieve multiplication mastery for their students. 
Special Education Math Teacher 

I am a Special Education teacher with 37 years of experience. My student have been struggling to learn their time tables. Of all the strategies and programs I have tried; this has been the best. The student are learning and I am excited. Wow! what a difference this program has made in my math classes.
Wow! 

I am a teacher. I spent 20+ years in the classroom, and have been homeschooling my four kids for six years. This program produces amazing results! No more drills, no flash cards, no competitive practice "games." Times Tales is quick, and it is a perfect solution for anyone that may struggle with their facts. It can also be used for youngsters that are advanced. Thank you!
Bought it for my classroom  

I was so surprised to find that my 9-year-old granddaughter knows ALL of her math multiplication facts & my 5-year-old grandson knows most of his! When I asked them how they knew, they described the Times Tales stories for me (which their other grandmother bought as part of their homeschool lesson). I bought this for my classroom and cannot wait to use it.
Worth Every Penney! 

I have been using the same dvd program I bought several years ago for my classroom and just got the digital download. Definitely worth the money, but more importantly the time it will save teaching the "dreaded uppers".