Want to MEMORIZE the times tables FAST, without experiencing tears of frustration or the feeling of being overwhelmed?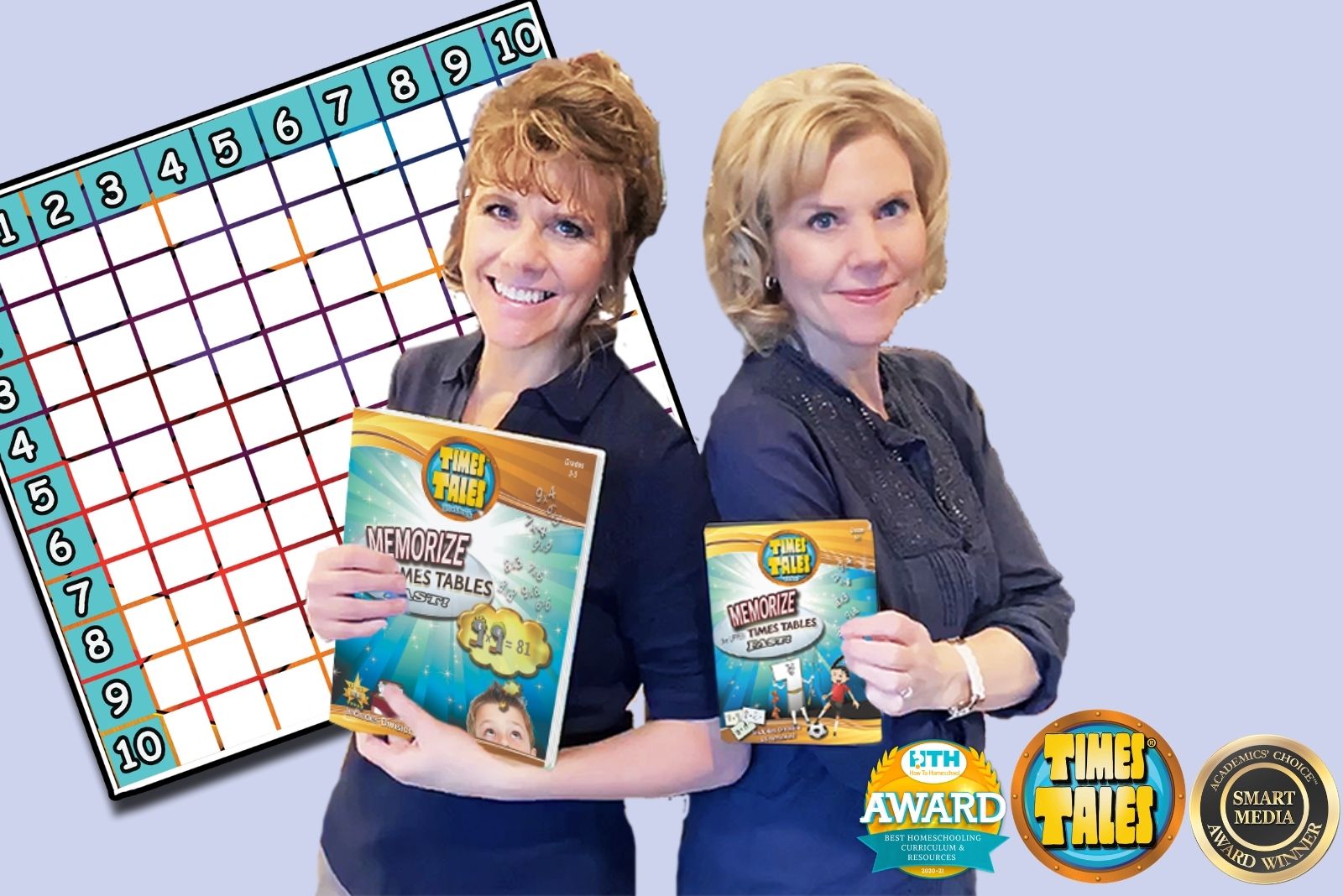 Stand-Alone Programs start at just $17.95 and Bundles start at just $39.95!
TIMES TALES MAKES MEMORIZING THE TIMES TABLES
FAST, EASY & FUN!
With Times Tales, your child can memorize the upper times tables quickly and easily while having fun!
As two homeschooling moms with a combined total of eight children, we know how overwhelming memorizing the times tables can be. We also know how important it is to have the times tables mastered for future math success.
We've seen the confidence that children gain and the relief parents feel when the multiplication facts are memorized with Times Tales.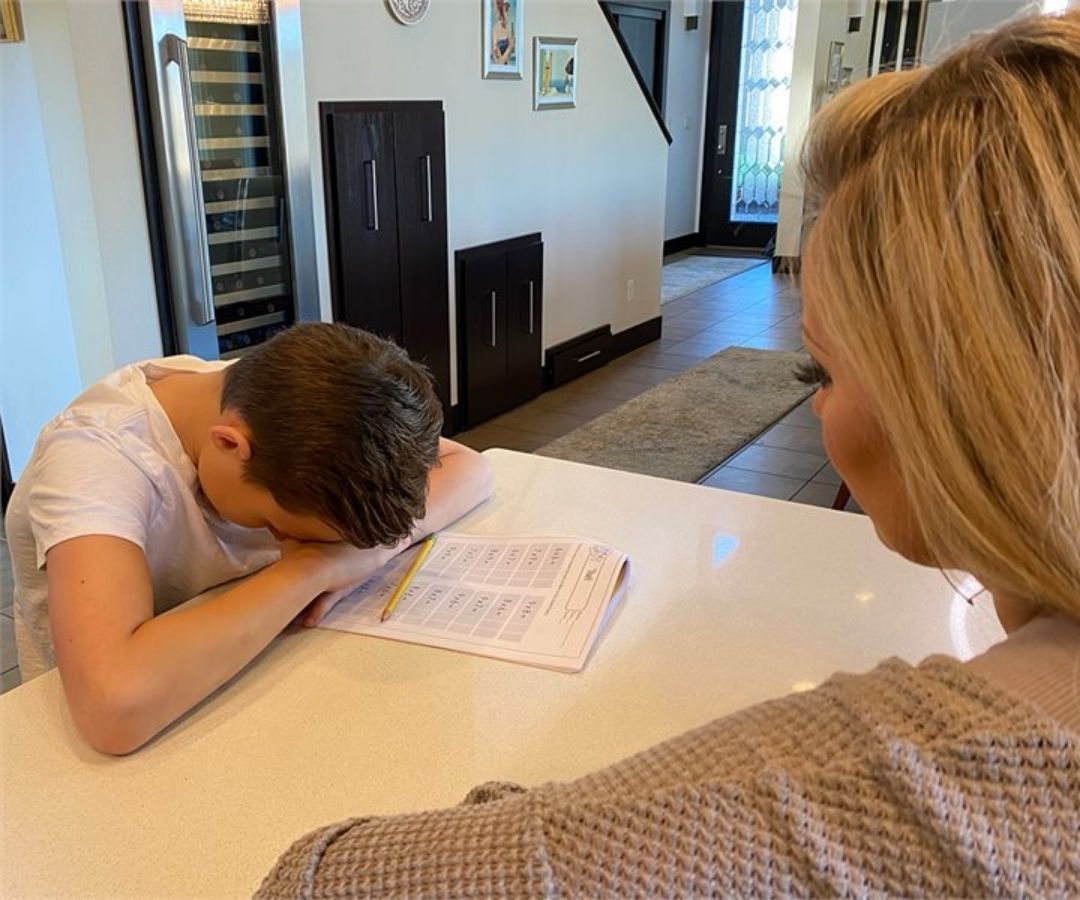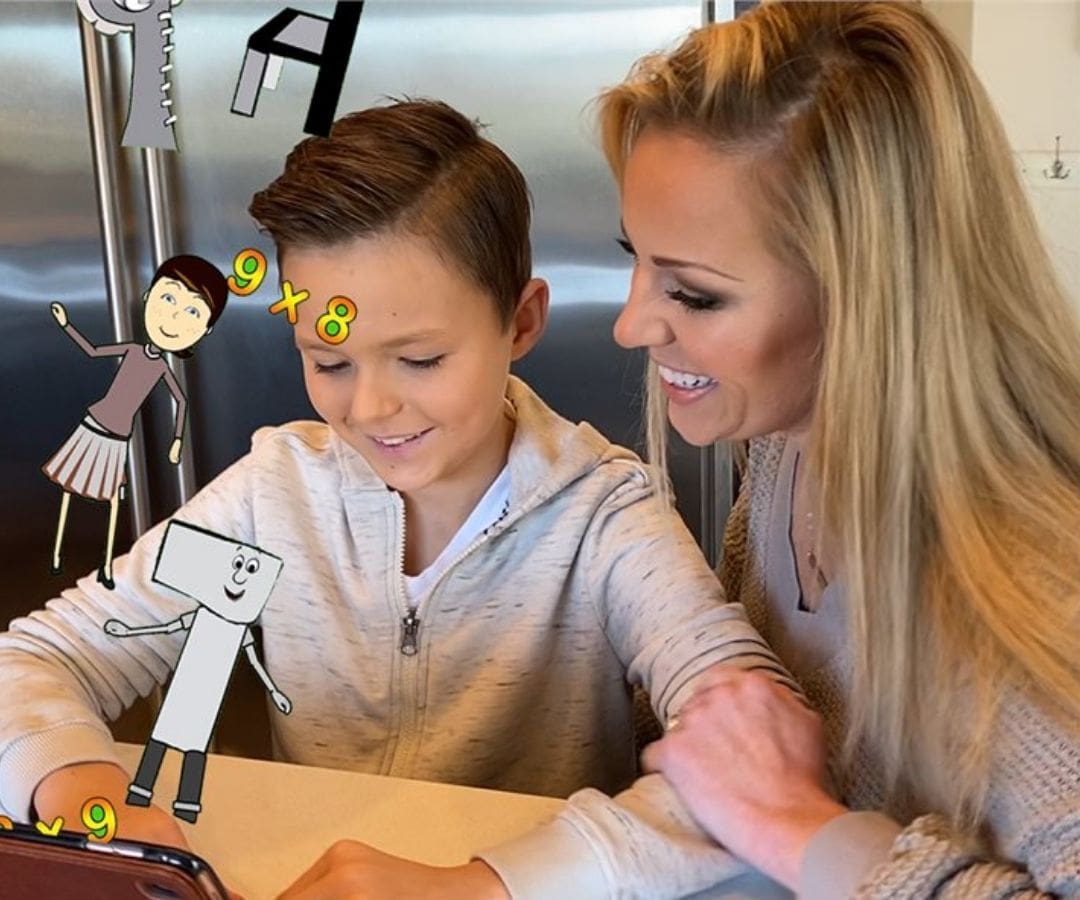 We want to make it EASY for your child to memorize the times tables without stress. The only tears you should experience should be your own tears of joy when you see Times Tales work for your child.
Stand-Alone Programs start at just $17.95 and Bundles start at just $39.95!
HOW DOES TIMES TALES WORK?
Times Tales works for all learning styles, but it is particularly effective with visual learners.
Times Tales uses visual, simple stories to provide students with a "memory peg" which allows quick and effortless recall of otherwise abstract facts.
As with all stories, the Times Tales stories have characters. Each number is disguised (but easily identified) in a character.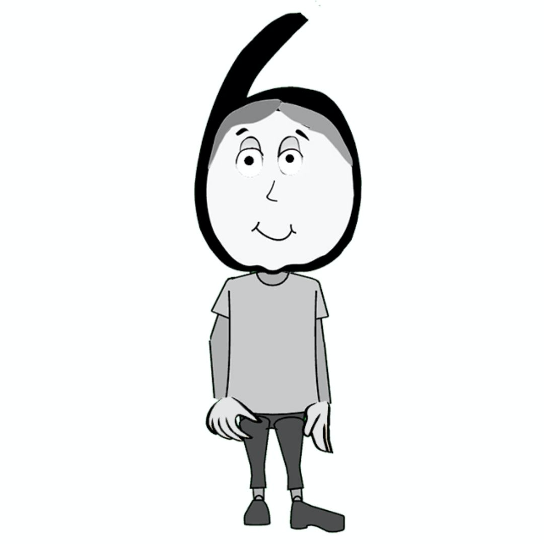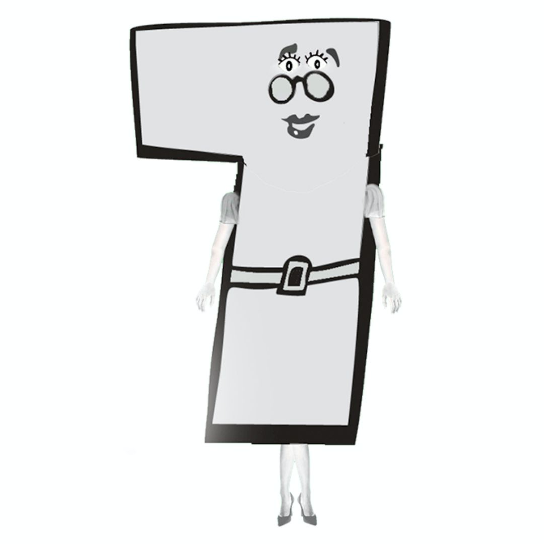 After the characters are introduced, they are paired together to create stories that are easy to remember. These stories are silly, goofy and a little hokey which make them that much easier to remember when using them to recall the multiplication facts.
The answers are hidden in the stories!
Mnemonics work as a memory trick to make recalling the multiplication facts EFFORTLESS! After learning the stories, the multiplication facts are stuck in your child's head for good!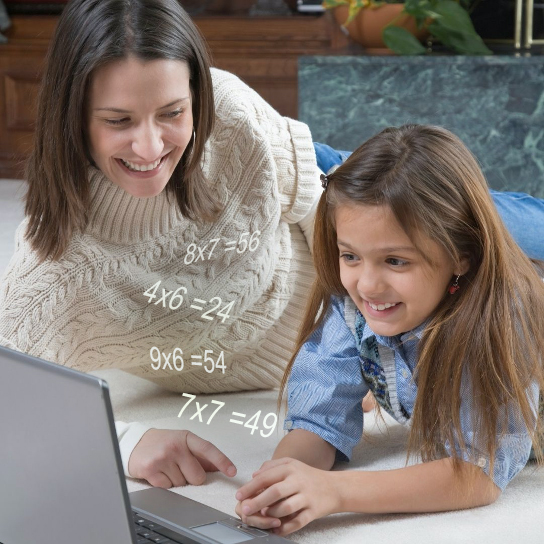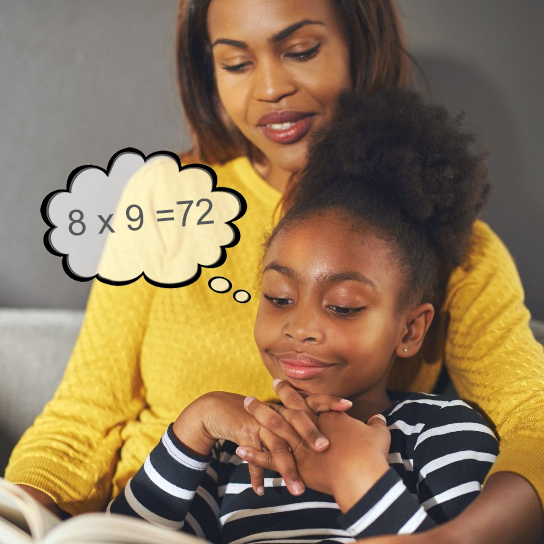 WHAT DOES TIMES TALES COVER?
Times Tales covers the most difficult to remember times tables. The program covers 3x6, 3x7, 3x8, 3x9, 4x6, 4x7, 4x8, 4x9, 6x6, 6x7, 6x8, 6x9, 7x7, 7x8, 7x9, 8x8, 8x9 and 9x9.
HOW LONG DOES TIMES TALES TAKE?
Times Tales is divided into two parts. Each part is approximately 30 minutes of learning time with some optional reinforcement activities.
It is recommended to complete Part 1 and then wait at least a week before completing Part 2.
Most children will have the upper multiplication facts memorized in as little as two weeks!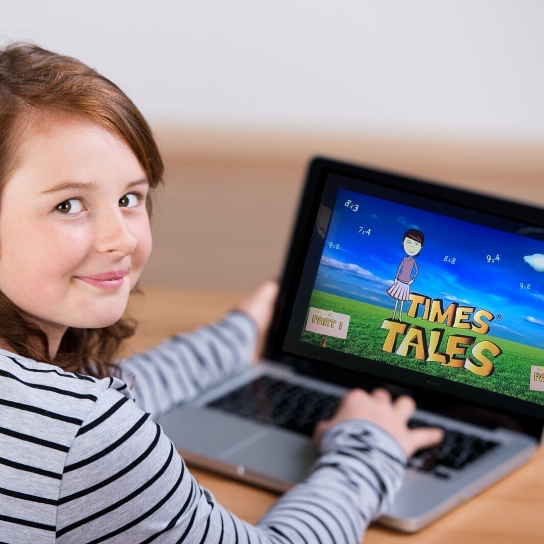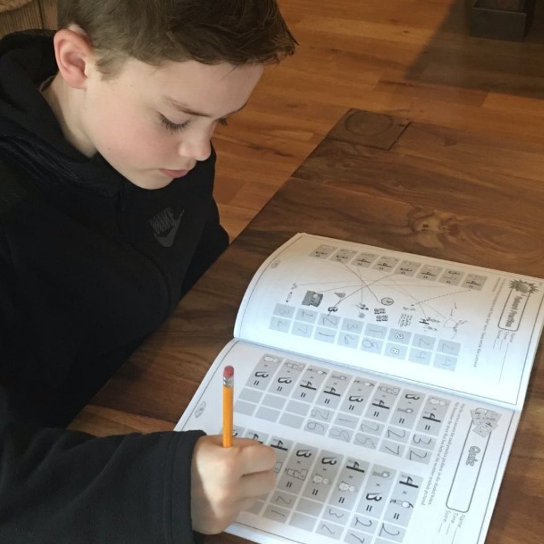 Stand-Alone Programs start at just $17.95 and Bundles start at just $39.95!
WHAT IF TIMES TALES DOESN'T WORK FOR MY CHILD?
Our goal is multiplication mastery for every child. We are so confident in Times Tales that we are offering a 30 Day Money Back Guarantee. If Times Tales does not work for your child, simply return your product within 30 days of purchase and we will issue you a full refund.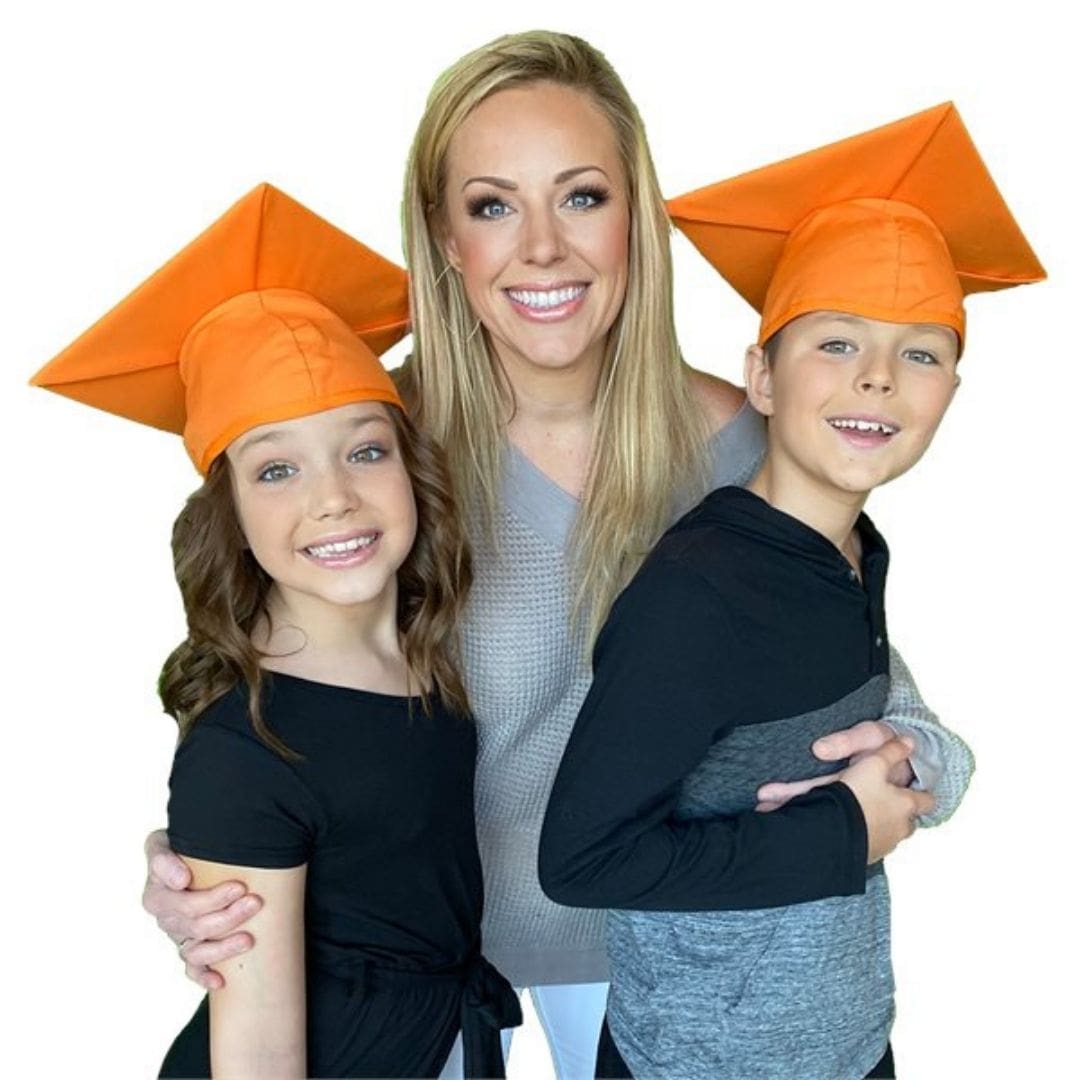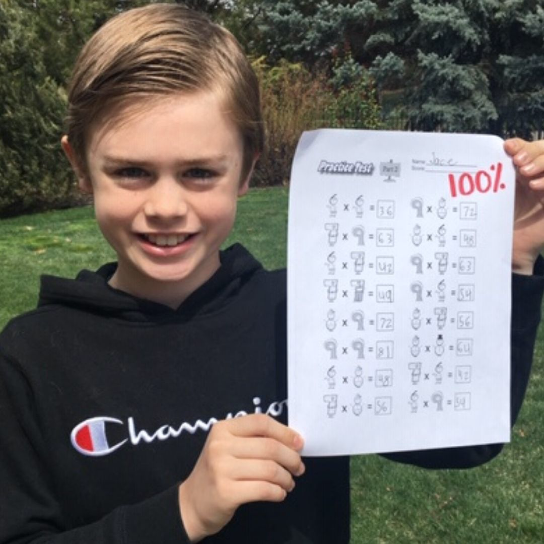 Stand-Alone Programs start at just $17.95 and Bundles start at just $39.95!
PURCHASE TIMES TALES TODAY & WATCH THE 

MULTIPLICATION MAGIC 

WORK FOR YOUR CHILD!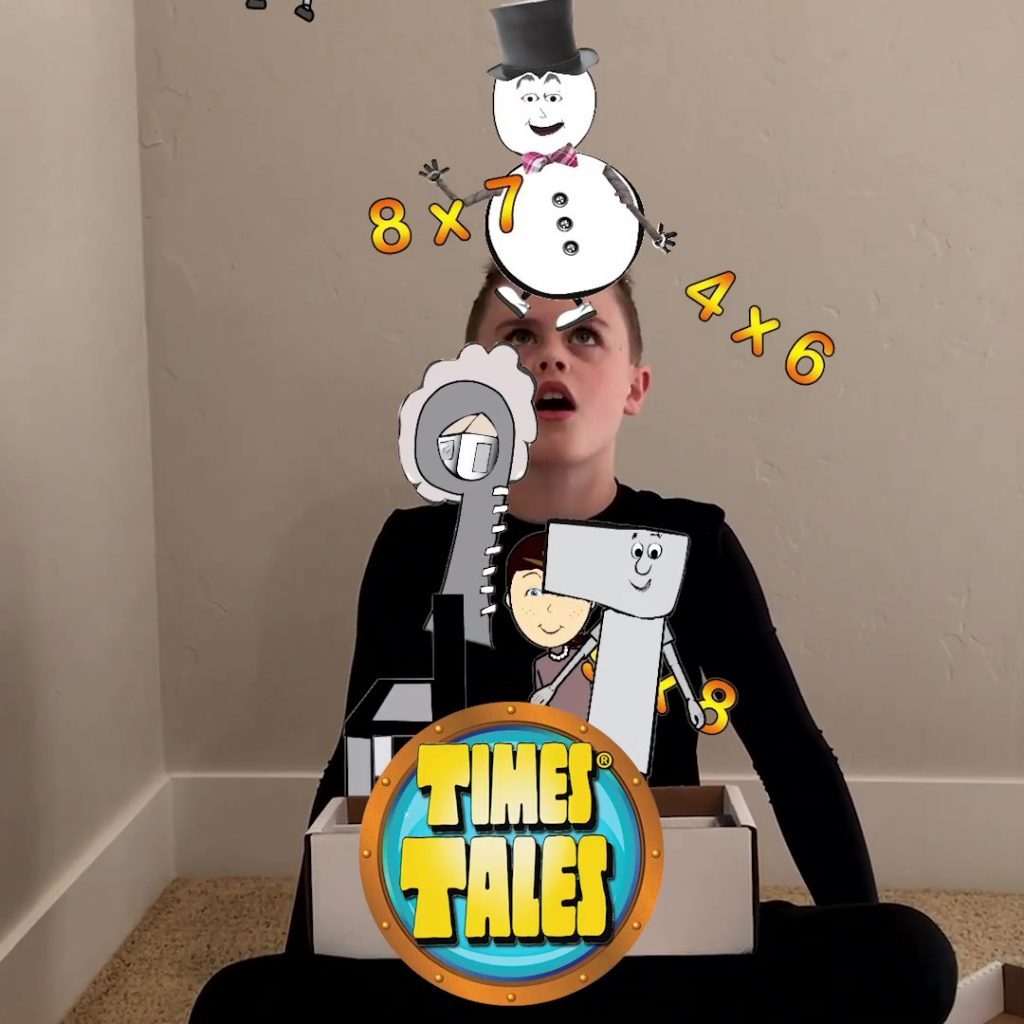 Stand-Alone Programs start at just $17.95 and Bundles start at just $39.95!
Customer Success Stories - Times Tales Works!
"Made this mom cry! We have been struggling to get our 11 year old to learn his multiplication facts for the last 2 years. With tears, frustration and hopelessness. After watching the video one time he understood and could remember the stories! He took his first times test and although a little slow at first, got 100% correct. Made his mom cry happy tears!! Thank you for this product!" – Sarah R.
"I finally found something that works! My 4th grader has had a difficult time memorizing her times tables. I tried flashcards and workbooks. Nothing worked… until Times Tales! Now she has memorized ALL of the times tables. It only took a few weeks. It even helped ME with the ones that I always got tripped up on. This was a life saver. Thank you!" – Linn
"If there was an option for more than five stars, I would give it! I was blown away how quickly and effectively this program worked both for my dyslexic 9yr old who struggled with the upper times tables, and my 7 yr old who wanted to try it out. We haven't completed all the additional activities in the bundle, but the kids learned the stories and the math problems so quickly! I love this program!" - Carrie A.
"My 4th grader and 2nd grader (who had never even done multiplication before) both learned their times tables in a matter of days. Yes, we made fun of it. Yes, we laughed at the hokey graphics. And yes, it totally worked. Math has been easier and way faster! I'd actually rate this product as the best math curriculum I've ever purchased. Do yourself a favor. Buy this product." - Erin
"Okay, add me to your list of amazed parents!!!! What a program!! Great for children with dyslexia! When we started my 8 yr old (dyslexic) son couldn't do any of the multiplication problems, and my 10 yr old (dyslexic/ADD) son could only answer the 9x9 multiplication problem from memory. I worked with each son for about 20 minutes the first day. It took another 20 minutes, on the second day, to complete the program and they both had it down pat. Both scored 100 on their test!" – Kimberly
"Very Ingenious! This is working well for both my third grader and my fifth grader. We have struggled for a while with times tables, and this seems to be breaking down the wall of resistance. Making rapid progress. Thank you." - Jeanne E.
"Wonderful product! Went through 8 months of battles over trying to learn multiplication tables. Bought the time tales video and within 2 weeks she had the time tables memorized. The best moment was when she came home from school, beaming, because she knew all her times tables in a game the classroom was playing." - Judy E
"Great tool! My daughter was struggling with multiplication and division until we received this. She's actually enjoying math now and has learned more in a few days than she has in the 8 months she's been in school."
"I recently purchased your Deluxe Times Tales bundle and I am completely floored.  My daughter has worked with the program since Wednesday and with confidence I can say she has learned part 1 with proficiency.  This is a child who was diagnosed with Dyslexia at the end of First Grade and is at a Kindergarten reading level.  This WORKS...the best money I have spent!  Thank you for following your heart and working your tail off to create this program which provides children and their parents a reason to feel proud and successful." - Melinda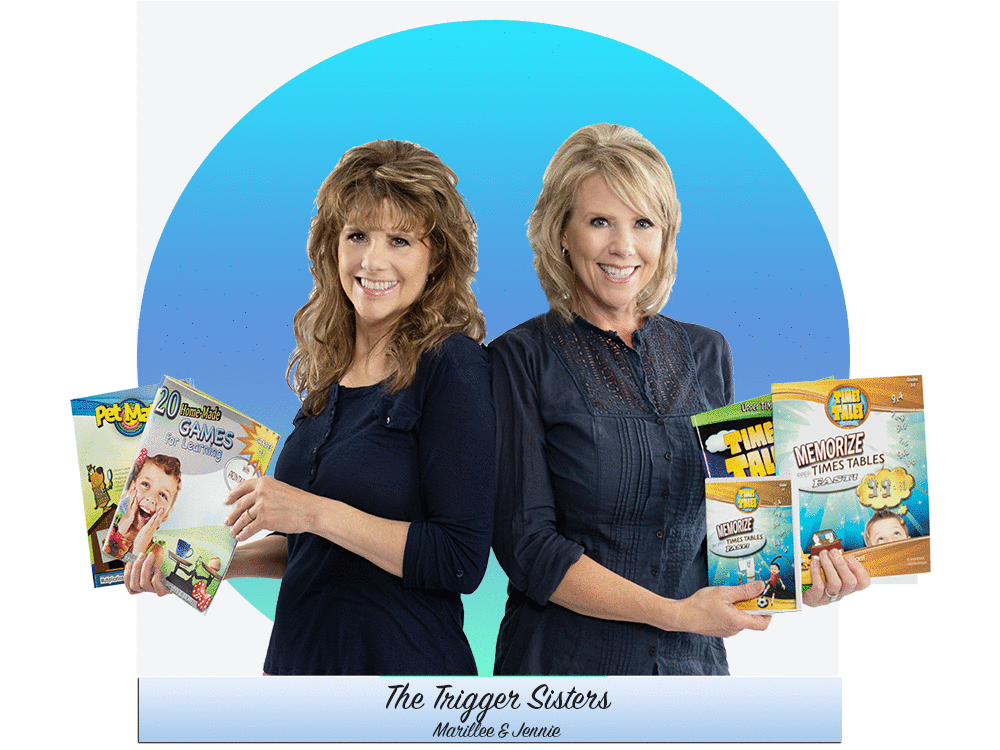 We are Marillee and Jennie, veteran homeschool moms, sisters and the founders of Times Tales. We developed Times Tales back in 2003, when we were teaching our own children to memorize the multiplication facts.
After seeing how quickly and easily our own children memorized the times tables, we started sharing Times Tales with others. The response was overwhelmingly positive, and our multiplication strategy quickly turned into a growing business providing multiplication mastery to children worldwide.
Over the years, we've had the opportunity to talk with hundreds of parents about their multiplication struggles and the success they've experienced with Times Tales. We've been heartbroken to hear their struggles and thrilled to hear their stories of multiplication mastery, increased confidence and a love for math that developed as a result of using Times Tales.
Many parents who have come to us have children with learning disabilities such as dyslexia and dyscalculia or conditions such as ADD and autism. These parents have often tried every multiplication strategy they could find, but nothing worked… until Times Tales.
Don't wait for other programs to fail. Make Times Tales your first choice to memorize the times tables.
WANT TO FIND OUT MORE? AN ELEMENTARY SCHOOL TEACHER EXPLAINS HOW TIMES TALES WORKS...
Stand-Alone Programs start at just $17.95 and Bundles start at just $39.95!