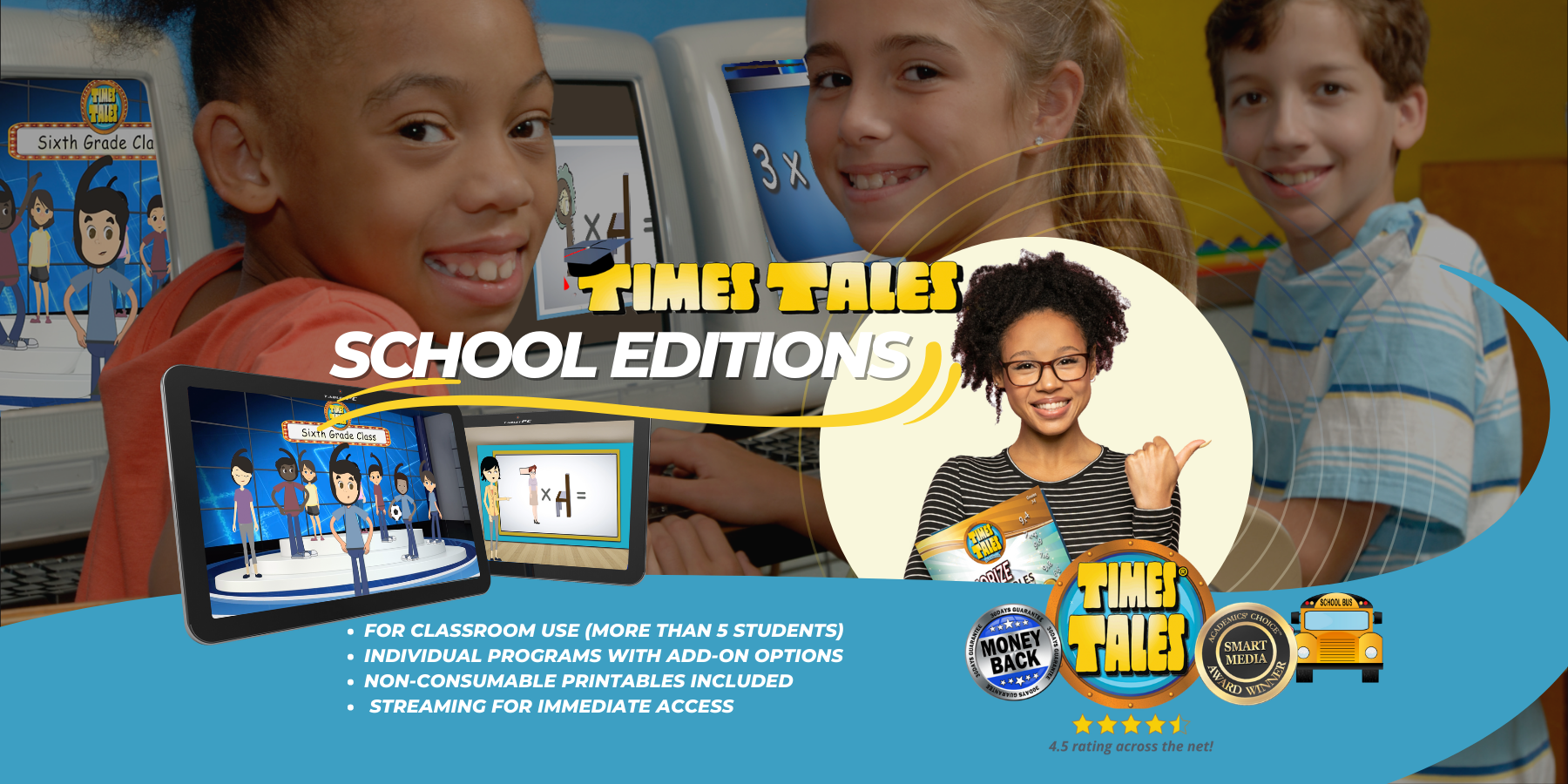 What is Times Tales®? Times Tales® is a mnemonic-based multiplication program that teaches students to use memory cues for quick and effortless recall of the upper times tables. Our program has been used by tutors, home educators, special education instructors and teachers for the past 20 years. This right-brain method to mastery is not only a fun and effective way to memorize the times tables, but will also give your student a learning tool that can be used for a lifetime. 
Times Tales® covers the most difficult to memorize times tables (and corresponding division facts): 3x6, 3x7, 3x8, 3x9, 4x6, 4x7, 4x8, 4x9, 6x6, 6x7, 6x8, 6x9, 7x7, 7x8, 7x9, 8x8, 8x9, 9x9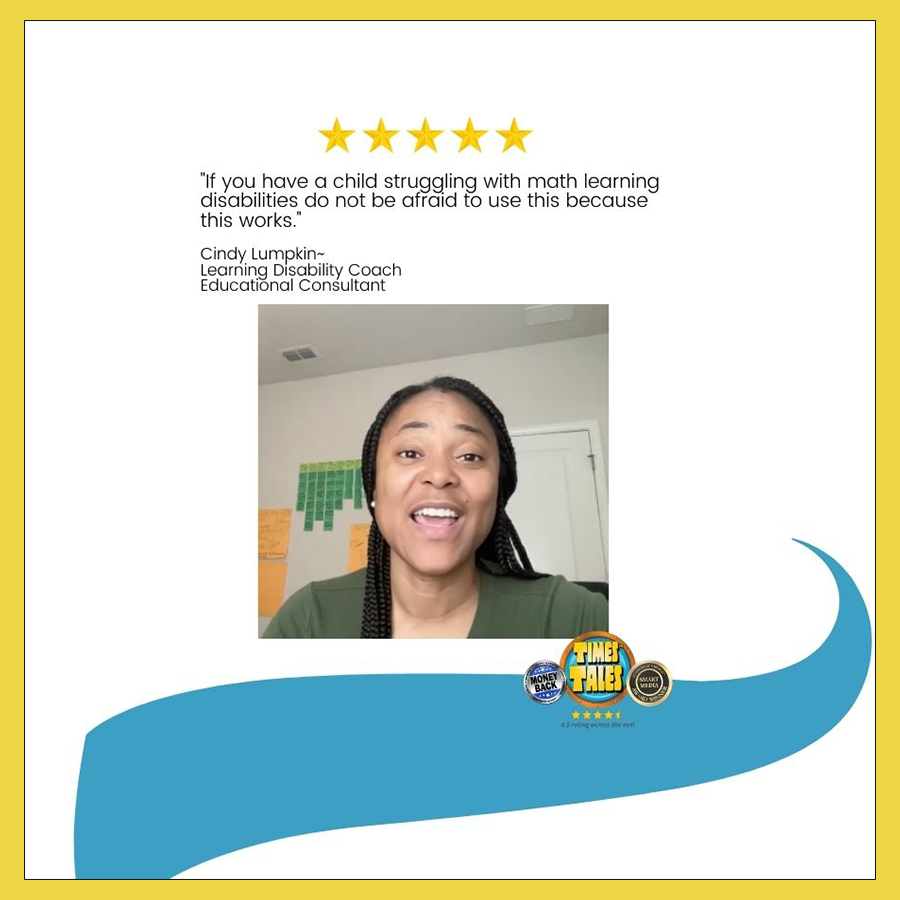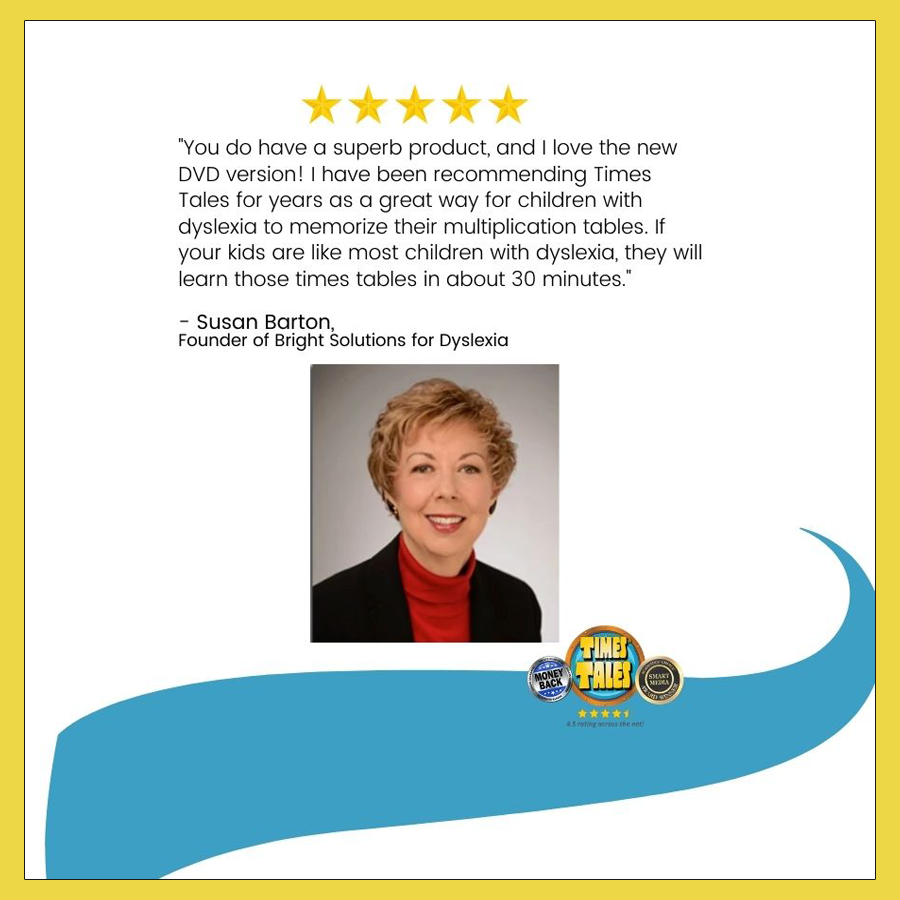 Times Tales® Workbooks & Catalog
Sets of Times Tales® workbooks can be added on to a Classroom Edition or purchased separately.  Workbooks are available in both English and Spanish. Our School Resource Catalog is FREE and makes it easy to view and share how Times Tales® can be used in schools.
Want To Learn More About Times Tales® School Editions?
We are here to help! Try a free sample, attend a webinar or schedule a one-on-one call to learn more about how Times Tales® can be used in the classroom.
Here's what teachers are saying about Times Tales® in the classroom...