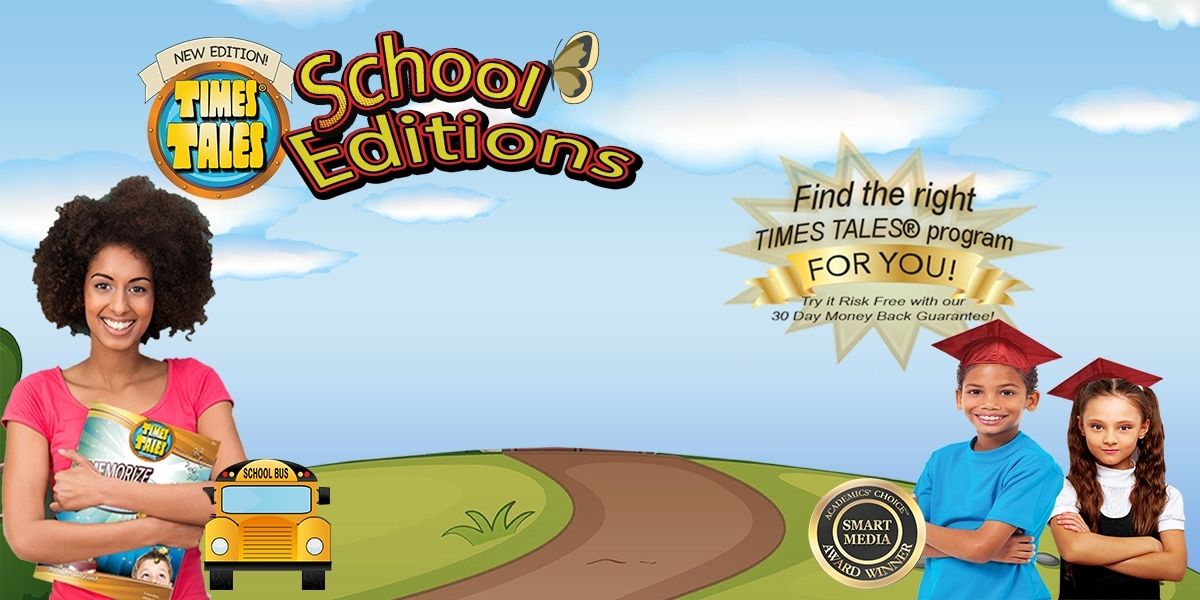 Times Tales® Classroom & Small Group Editions are designed for groups of 5 or more students. Classrooms and small groups can use this innovative program to memorize the times tables fast!
Watch the video to discover the different options for you to present this fun, mnemonic multiplication method to your class. From small groups to large classrooms, Times Tales® can be used in all types of learning settings!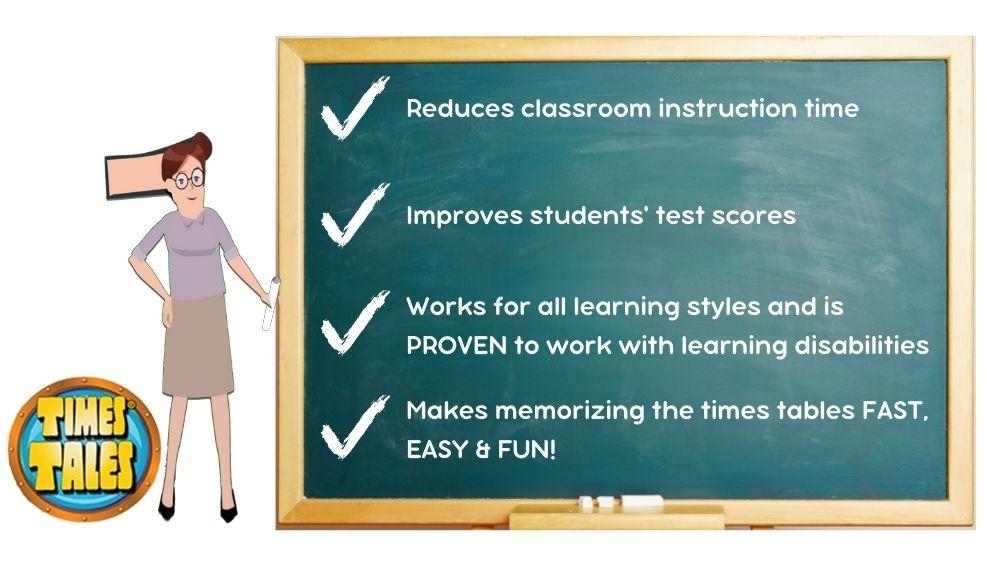 Times Tales® covers the most difficult to memorize times tables (and corresponding division facts): 3x6, 3x7, 3x8, 3x9, 4x6, 4x7, 4x8, 4x9, 6x6, 6x7, 6x8, 6x9, 7x7, 7x8, 7x9, 8x8, 8x9, 9x9
Times Tales® Workbooks & Catalog
Sets of Times Tales® workbooks can be added on to a Classroom Edition or purchased separately.  Workbooks are available in both English and Spanish. Our School Resource Catalog is FREE and makes it easy to view and share how Times Tales® can be used in schools.
Want To Learn More About Times Tales® School Editions?
We are here to help! Try a free sample, attend a webinar or schedule a one-on-one call to learn more about how Times Tales® can be used in the classroom.
Here's what teachers are saying about Times Tales® in the classroom...