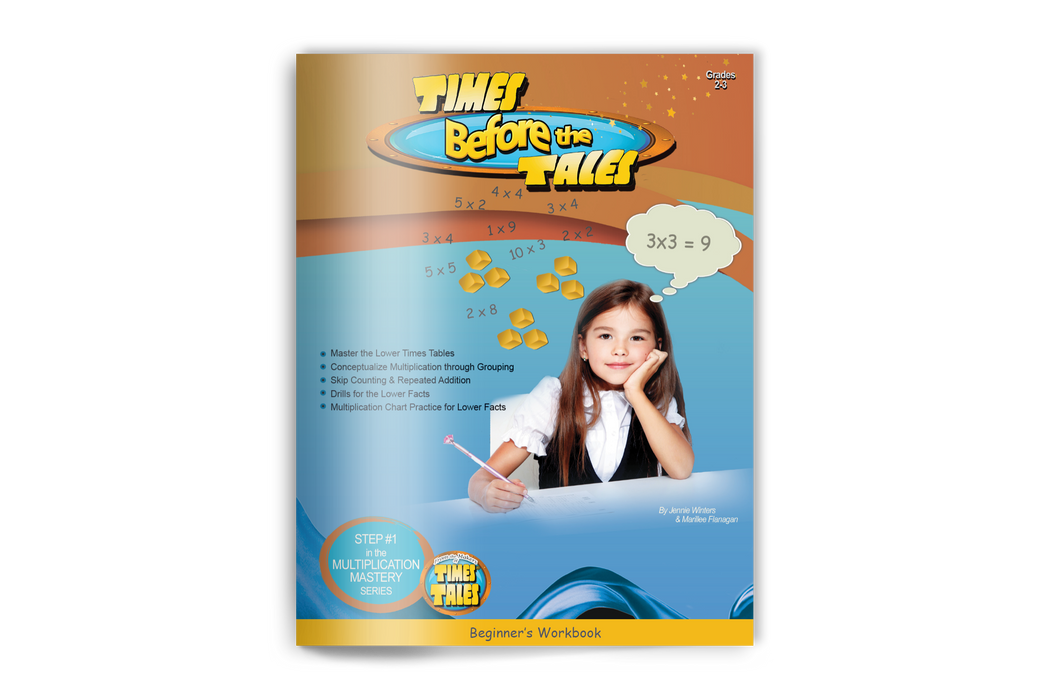 Times BEFORE the Tales - Multiplication for the Lower Facts
Original price
$9.95
-
Original price
$34.90
The Multiplication Beginner's Workbook
Times Before the Tales introduces the concept of multiplication and practice of the lower facts and is the first step in our  Times Tales® Multiplication Mastery Series.
This 37 page workbook introduces the multiplication tables focusing only on the lower facts which can easily be computed through skip counting and repeated addition. Removing the upper times tables within these lessons, allows the student to conceptualize multiplication without the stress of computing the higher facts.
✅ Master the Lower Times Tables
✅ Conceptualize Multiplication through Grouping, Skip Counting & Repeated Addition
✅ Drills for the Lower Facts
✅ Multiplication Chart Practice for Lower Facts
Once they get these lower times tables mastered, they can move on with confidence to the upper facts in Times Tales®.
Times After the Tales  is the last segment to multiplication chart mastery. The beginning of this workbook teaches tricks and mnemonics to compute the answers for the 11's and 12's times tables. The second part of this workbook introduces application of the facts with two-digit by one digit multiplication. (hardcopy or digital)
 Times Tales® Workbook is the complete Times Tales program in printed format. 
We always offer a 30 Day Money Back Guarantee on our products!