Times Tables Fun Zone!
Times Tales® Digital - (OLDER EDITION)
**A NEW, UPDATED VERSION OF THIS PRODUCT IS NOW AVAILABLE!!
CLICK THIS LINK FOR NEW EDITION.** 
Times Tales® is an innovative mnemonic-based program that makes it fun and easy to memorize the upper multiplication facts.  This award-winning, program utilizes simple stories to provide students with a "memory peg", which allows quick and effortless recall of otherwise abstract facts.
 The Times Tales® digital program is a great option for our international customer to save on shipping and for those customers that need their kids to start working on our program today! This is a stand-alone product and includes the complete Times Tales® video and  the companion PDF printables.  
 Please Read Restrictions Below:
 *This product is restricted to home use ONLY. If you have a CLASSROOM of more than 5 students please visit our Times Tales® Classroom Edition's page.**
 ** License for all Times Tales video streaming, digital products is for 2 years.**
 Add our E-Book, Multiplication Mastery in 3 Easy Steps  ($6.95) to your download purchase for extra reinforcements. This E-Book has over 30 printable pages covering the 1-10 times tables, and is a great companion with your Times Tales® Download! For more reinforcement options, check out our Bundles and SAVE!
         Times Tales® video streaming includes:
2 - Video Files (Part 1 & 2): can be streamed on ANY device.
2 - Downloadable PDF Printable Files (Part 1 &2): tests, game, flashcards and other reinforcements.
 How to Access Your Digital Product:  Your digital purchase will INCLUDE immediate access to your files at checkout PLUS you should receive a follow up email to access your files. You can also log into your account on our website, using your email address, any time to access your files.
Part 1 & 2 Times Tales® Streaming Video Files: (includes Game Show Quiz).
Printables: PDF files of tests, crossword puzzles, flashcards, & Cube Games. 
The Times Tales program is: 
FAST - Total learning time is only an hour, and most kids have their upper times tables mastered in as little as 2 weeks!
EASY -  After watching Times Tales, kids as young as 5 years old can recite their upper times tables without even understanding multiplication!
FUN - Kids love this learning method and ask for more!
Covers the most difficult to memorize times tables - 3x6, 3x7, 3x8, 3x9, 4x6, 4x7, 4x8, 4x9, 6x6,6x7, 6x8, 6x9, 7x7, 7x8, 7x9, 8x8, 8x9, 9x9
Game show quiz - Students plays a fun, beat-the-clock game to challenge their newly-learned skills! With Bonus Division problems. 
Non-consumable - Can be used by the entire family.
BONUS Printables - Print off a fun game, written tests, flashcards, and crossword puzzles.
We always offer a 30 Day Money Back Guarantee on our products!
Customer Reviews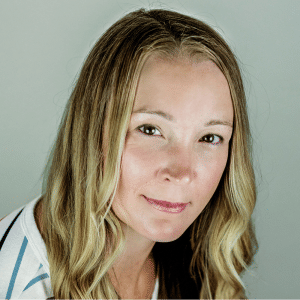 AB
10/18/2021
Angela B.

United States
Best Investment Ever
We absolutely loved this program. My third grader was struggling to remember her times tables. We practiced daily for months, and not even two weeks after purchasing, she's got it down!!!!
10/18/2021
Carolyn R.

United States
Times tales
This helped my daughter so much with her math skills! Thank you!
10/16/2021
Hannah R.

Canada
Great Tool!
My son seemed to enjoy it and pick it up rather quickly.
10/15/2021
Dori H.

United States
It helped my dyslexic son finally memorize his facts.
I liked how he could watch the videos on any device. He completed the worksheets and we used the flash cards for a couple of weeks and he had them down!
09/28/2021
Sandra S.

United States
Awesome program
We love it. Finally something my child can excel at. If there were only a visual for adding and subtracting!!!