Times Tables Fun Zone!
Times Tales® Math FUN Bundle! (OLDER EDITION)
Sale price
$45.95
Regular price
$59.95
This Bundle makes learning math both FUN and practical!
**A NEW, UPDATED VERSION OF THIS PRODUCT IS NOW AVAILABLE!!
CLICK THIS LINK FOR NEW EDITION.** 
The Times Tales Math Fun Bundle is perfect for the student who is ready to master their upper times tables and apply their new skills in real life situations. The

Times Tales Program

(DVD, Video Streaming, or Workbook) and Mini Storybook will ensure the student masters their upper times tables fast while having fun. Once the student masters their times tables (which will be quicker than you can imagine), they can then apply their math skills in real-life practical situations with the The

Drive-Thru Menu Math

workbook (including four colorful, visual menus) and the

Pet Math

workbook. The

Memory Triggers

booklet helps students memorize common math terms with a fun mnemonic approach that has been so successful with Times Tales. This bundle makes math practice both fun and practical!
BUNDLE INCLUDES: ( reg. price $59.95 when sold separately )
*Your digital purchase will INCLUDE immediate access to your files at checkout PLUS you should receive a follow up email to access your files. You can also log into your account on our website, using your email address, any time to access your files. 
The physical products included in this bundle will be shipped within 24 to 48 hours of placing your order.
* License for all Times Tales video streaming digital products is for 2 years. 
We always offer a 30 Day Money Back Guarantee on our products!
Customer Reviews
05/30/2021
Maha A.

Kuwait
Nothing to Review about!
Unfortunately I didn't receive my purchase yet! I've contacted you through instagram about it and nothing happened! I am from Kuwait and I could be your first costumer from the Middle East thus you are facing some problems in shipping my purchase, and if that so pls I just want my money back after all it has been at least four months of delay.
01/26/2021
Jennifer R.

United States
Great Product and Customer Service
My 8yr old and 10 yr old have been working on the program together. They have been enjoying watching the DVD and getting to know the characters and stories. Multiplication is a new subject for my 2nd grader, but my 5th grader has had issues with her times tables, so this new approach is a big help. My experience with customer service was excellent. I originally made a mistake by ordering the wrong bundle combination. When I called the company to rectify the situation, they were very kind and helpful to solve the issue. Overall, I have had a very good experience with Times Tales.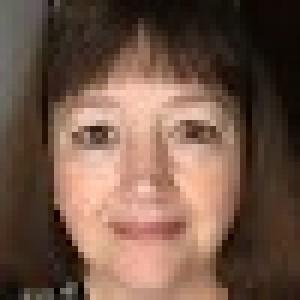 JH
11/07/2020
Jennifer H.

United States
This is amazing!!!
My daughter was struggling and getting frustrated trying to learn her multiplication facts. After viewing this the first time she gained confidence. After watching it the second time she completely knew her facts! And also knows how to divide using the same stories! I had her learn her 0, 1, 2, 4, 5, 10, 11 before we received the dvd. I feel like the dvd helped to fill in the missing pieces. I wish there was the same type of stories for the lower multiplication facts. But we made it work! And it may have been better because she learned how multiplication works.
10/21/2020
171 H.

Canada
Amazing program!
My daughter has struggled for years with times tables. This program has finally worked for her. I feel so lucky to have found it. It is really amazing. I would love to see one for math fact to 10, and then maybe to 20. I have told everyone about this program!
09/10/2020
Heather P.

United States
Great program
The stories definatly helped my daughter remember her multiplication. Great program for those who have dyscalculia.
---
More from this collection